My birthday celebration this year was extra special for all the wrong reasons. Unfortunately, that was the day when Cebu City closed its borders and declared a lockdown that prohibited us from leaving our humble abode.
Instead of being ecstatic for the additional year that I was blessed for, as a law-abiding citizen, I stayed in our apartment, waited for our delivery, and ate our dinners like any other day. Perhaps, as a home buddy, during the time, my partner didn't receive any complaints from me. That was a paradise for me, or so I thought.
Fast forward five months after, all I'm eager to do is to step outside and embrace the humid air coming from the streets. After I felt the symptoms of deteriorating eyesight, instead of being worried, all I thought was I have a valid excuse to borrow the quarantine pass from our landlady and get out.
These past few months have been so tough for me and everyone else. We were locked in our homes waiting for miracles to happen, and the worse part is that we don't know until when we're going to stay in our homes. Unsurprisingly, these caused a lot of stress on me, and this greatly affected my productivity and personal life.
To combat these feelings of anxiety and boredom, I performed the following to keep myself afloat when I feel that I'm drowning in the sea of gloom.
Talk (virtually) to your family and friends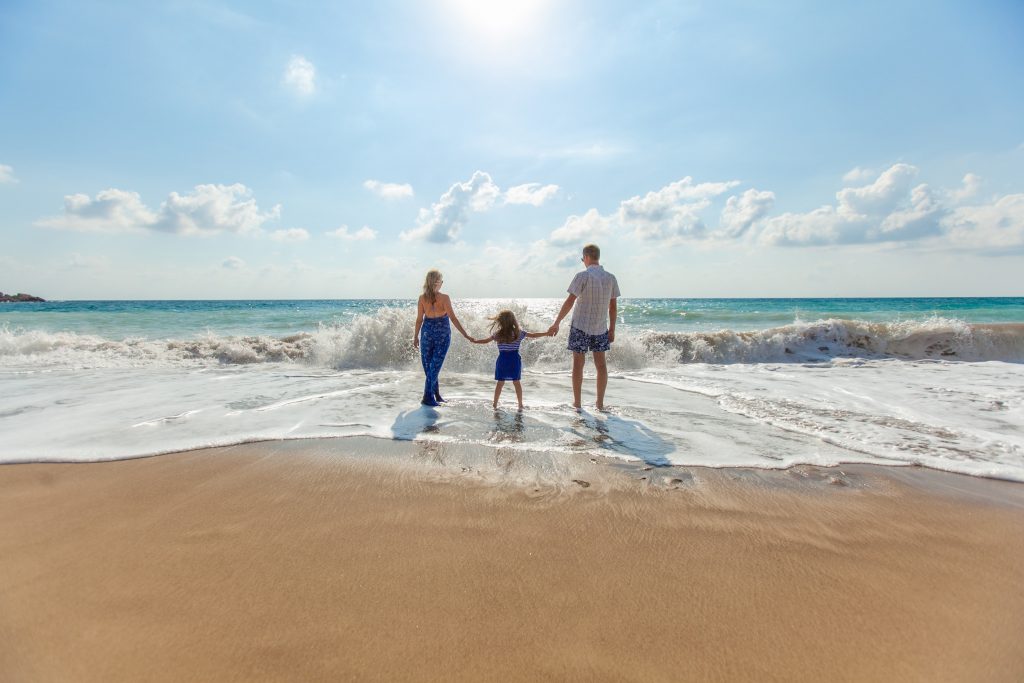 One of the things that I miss before the institution of the lockdown is the physical interaction that I have with my friends. If I only knew that this mess would take months before it ends, I could have hugged them tighter the last time I saw them.
The worst part is that the last time I went home to my family in the province was during the New Year's celebration, so it has been months since the last time I talked to my loved ones. Yes, I still have the opportunity to leave the city and travel back to my hometown as long as I process my work pass, but for me, it's tedious and complicated.
Also, I don't want my loved ones to feel unsafe because of the uncertainty that I might have COVID-19 or not. My Mom, Dad, and my Lolo are all immunocompromised because of their age and medical history. I don't want to mess things up just because I miss them. Sadly, their overall safety and well-being supersede my longing for them.
Fortunately, we're living in a world right now where communicating with loved ones from a far away is such a breeze. Nowadays, I regret the times I said that I'd be sleeping when my Mom wanted to talk to me. To compensate for these lost hours, I regularly message my Mom if she's busy so that we could speak, and she's happy to oblige. Despite our distance, it seems like we're so near to each other. Thank you very much, Facebook Messenger!
Meeting some new friends this pandemic has also kept me sane. Perhaps, one of the most valuable communities that I have to date, The Freelance Movement Tribe Bisdak group and Purok Mapagmahal group members unknowingly boosted my confidence when I'm on my lowest point just by listening to my problems in life. Without them, I wouldn't know where I'll be today.
Have a new hobby and learn a skill
After drowning myself in pillows and blankets for weeks, an epiphany occurred and slapped me with the reality that I have been unproductive for quite a while now. One day, I stared on our white wall, asking myself what I have done with my life this pandemic. I've never been stuck in my life, I declared.
Messages from my clients welcome me every morning, and I'm afraid that they start to pile up now. Workloads bother me no more, I said calmly to myself. As a firm believer in procrastination and cramming, I let this all happen. I no longer care about the repercussions that these bad habits bring to me.
That's when I realized that I need to search for a new hobby that would force me to wake up and embrace the morning sun with open arms. If watching Netflix shows can be considered a hobby, then I'm guilty of binge-watching multiple shows all at the same time.
Community's Jeff Winger provided me with hope every time he preaches to his study group. Aang made me realize that it's okay to relive my childhood days and have fun. Perhaps, even my despise with Glee's Rachel Berry also contributed massively to give color to my boring dreams.
Aside from this, I also started to listen to a lot of podcasts to keep me sane during my desperate times. Tuning to these podcasts filled the void inside me that longs for other people's companions. Props to Social Media Examiner's Michael Stelzner for being an excellent host in Social Media Marketing Podcast for providing great insights on how to do social media marketing better.
If learning a new skill can be considered a hobby, perhaps it needs to be added to this list. Not only it compels you to be productive, but it also gives you a headstart in your career. Listening to Stelzner's podcast helped me hone my skills as a digital marketer and grow my business. Gaining these new skills hits two birds with one stone: it helps us become productive and distracts us from the chaotic world that we currently live in.
Moving forward
Unfortunately, albeit we've been stuck in our homes for more than five months now, the end of this mess can hardly be seen. With the current social climate that we're in right now, we'll continue to be stuck in our homes, and it's up to us how to make the best out of this.
Aside from the ones that I've added to this list, other people have other coping mechanisms to combat the feeling of anxiety and stress this pandemic. Some opened their businesses while others embraced the solitude and binge-watched Netflix shows.
As long as these new coping mechanisms don't give you additional stress and harm you and the people around you, be a lamb and continue what you're doing. Your sanity is your responsibility, and do what you think is best for you.
Nowadays, we feel alone, but we shouldn't let this feeling overpower us. We can defeat anxiety and stress!